NYRR youth programs
Team for Kids runners raise funds to provide free NYRR youth running programs, events and resources to nearly 250,000 youth across the nation. NYRR youth programs empower youth of all athletic abilities to get moving, in addition to teaching teamwork, perseverance, and more!
The NYRR breadth of services includes school and team-based programs like Rising New York Road Runners, widely-attended NYRR road races and Youth Jamborees, and educational resources like Running Start, NYRR's award-winning video series for coaching young runners.
Disparities in Physical Education in NYC
In May 2015, New York City Comptroller Scott Stringer released Dropping the Ball: Disparities in Physical Education in New York City Schools that reported:
26% percent of children in grades K-8 are obese or severely obese
32% of NYC's schools do not have full-time certified PE teachers
28% of NYC's schools do not have dedicated space for PE
NYRR is working to address these disparities by providing free running programming to youth at 810 unique sites in New York City.
---
NYRR youth programs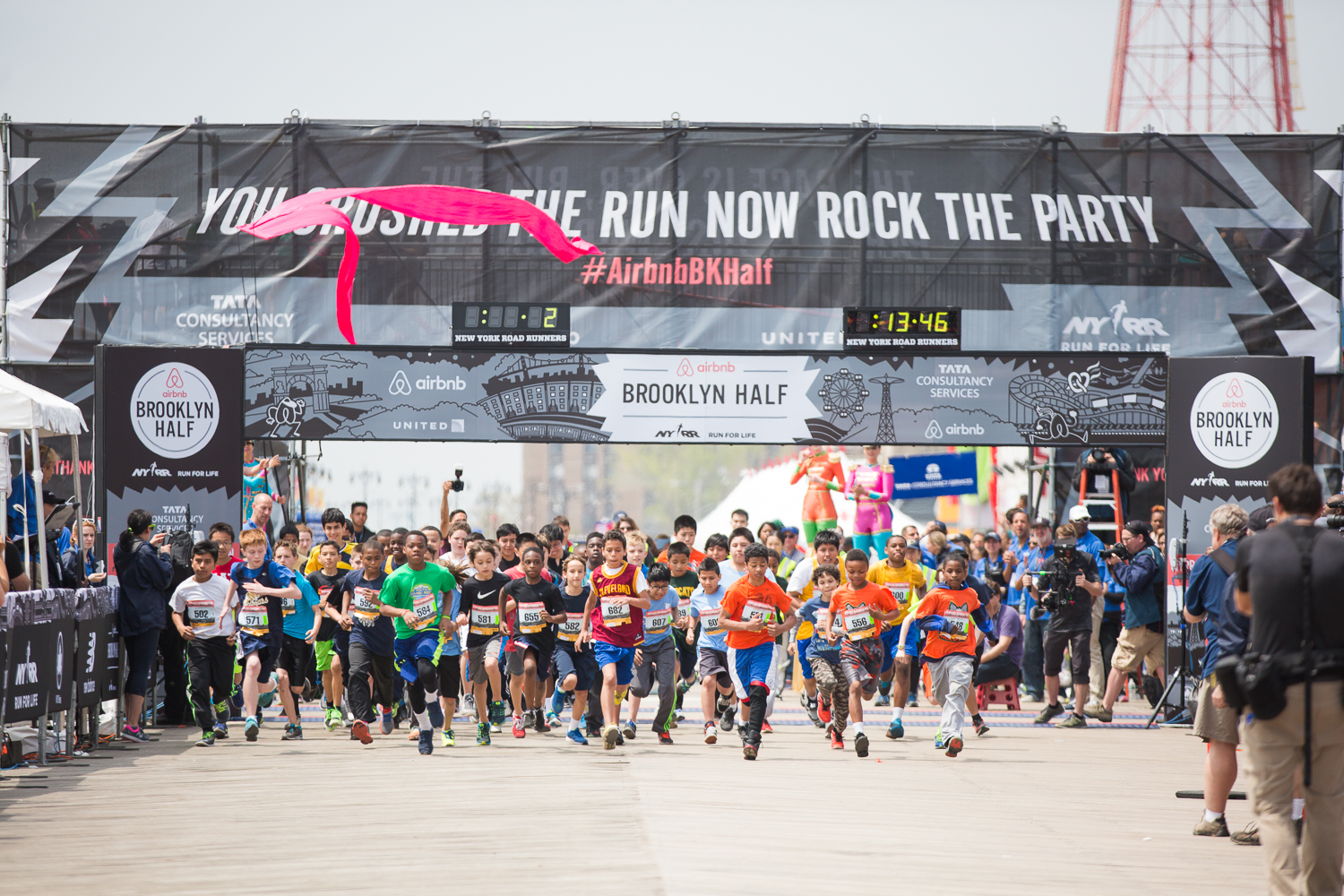 Our youth programs served nearly 250,000 youth participating in free fitness programs and events nationally, including 125,000 in New York City's five boroughs.
---
In Their Own Words
"Running gets my heart rate going, and it gets me enthusiastic about exercise in general. I get to be with my friends and have fun while I'm getting healthier." – Aidan, 10
"I run to stay healthy, because it's fun, and it makes you stronger physically and mentally." – Azwad, 14
"Running helps in the classroom because you get all of your exercise, and then you can focus on your paper or your education." – Mariciana, 9
"I can run faster now, and I feel better about myself." – Violet, 10
"When I came in second, I congratulated the first place winner. That's what sportsmanship is all about." – Andy, 11
"I like doing running at my school because you get to have fun with your friends. You can get moving instead of sitting at home and playing video games." – Andrew, 10
"Our kids don't get enough physical education is school so Mighty Milers is my go-to program to keep my kids active and fit. And they love it as much as I do. I have the entire school of 2,575 kids on the team." – Michael Galeotafiore, 25, site coordinator, P.S 518
"Mighty Milers and Young Runners has been a rallying point at our school. The entire school is involved in every step from picking out the music to counting the laps and helping each other reach their goals. I can't say enough about the program. It's my favorite part of the day!" - Kyra Wolfe, 35, coach and teacher, P.S. 686